Transaction brokerage activities,
represent transactions performed by investment institutions in relation to the customers' buy and sell orders of capital market instruments by forwarding these orders to stock exchanges or other organized markets, to an institution authorized under the Capital Markets Law, or to an institution resident abroad that is authorized by the competent authority of the related country to carry out operations except leveraged transactions.
Equity Market
Halk Invest, has an advanced technological infrastructure that allows its customers to purchase and sell stocks (shares) quickly and reliably. Halk Invest stands out in terms of service quality thanks to its ease of access to current and objective market data and its effective order communication.

Margin Trading is an attractive option for investors who expect an appreciation in the overall market or for certain shares without transferring more shares to their portfolio. If you wish to make purchases but have shares instead of cash in your account, the solution is to take out a loan against your shares.

We extend loans to our customers that are proportionate to their portfolio. Their shares are identified by Halk Invest and taken as collateral within the framework of the criteria determined in accordance with the legislation.

Customers who have requested to sell or to give an order to sell capital market instruments that they do not own are offered the option of Short Selling. Fulfilling the obligation of exchange with regard to sales by borrowed capital market instruments is also considered Short Selling.

In equity market transactions, lending involves loaning an owned share to a borrower for a definite period and commission, with a reclamation of the said share by the lender at the end of the agreed upon period.

In case of lending, all rights such as preemption and dividend rights, remain with the lender and the owner of the shares remains the same.

For information about our competitive commission rates and performing your equity market transactions, you can reach us by visiting one of our nine branch offices in Turkey. You can also call the Yatırım Dialog (444 HALK) call center or utilize our internet branch or mobile services. Moreover, you can instantly monitor 10 Shares or the Turkish Derivatives Exchange (TurkDex) Market on our web services.

TRADING HOURS (20 Ocak 2022)

Turkish Derivatives Exchange (TurkDex)
A derivative is a financial instrument that derives its performance from the performance of an underlying asset. Futures are contracts that impose on their parties the obligation to buy or sell goods of a standardized amount and quality, or securities or financial indicators on a predetermined date and at a predetermined price.
Features
Ability to access futures on a single platform
Opportunity to perform in bull and bear markets
Ability to take a position with lower amounts of collateral
Ability to use flexible investment strategies
Tax advantages (in case of share certificates and contracts based on share certificates)
Options
Options contract: A contract that entitles the buyer of the option to, for a premium, buy or sell the underlying asset of a predetermined price, amount and quality at or by a certain date of maturity. It can also make the seller of the option obliged to buy or sell for the premium that they earn.
Foreign Exchange Market
Foreign exchange market is an over-the-counter market that is based on leveraged buying and selling of foreign exchange pairs. Leveraged transactions may be performed by the prices that are determined by supply and demand.

The participants of the foreign exchange market are commercial banks, central banks, portfolio management companies, brokerage institutions, insurance companies, big investment companies, international funds and individual investors.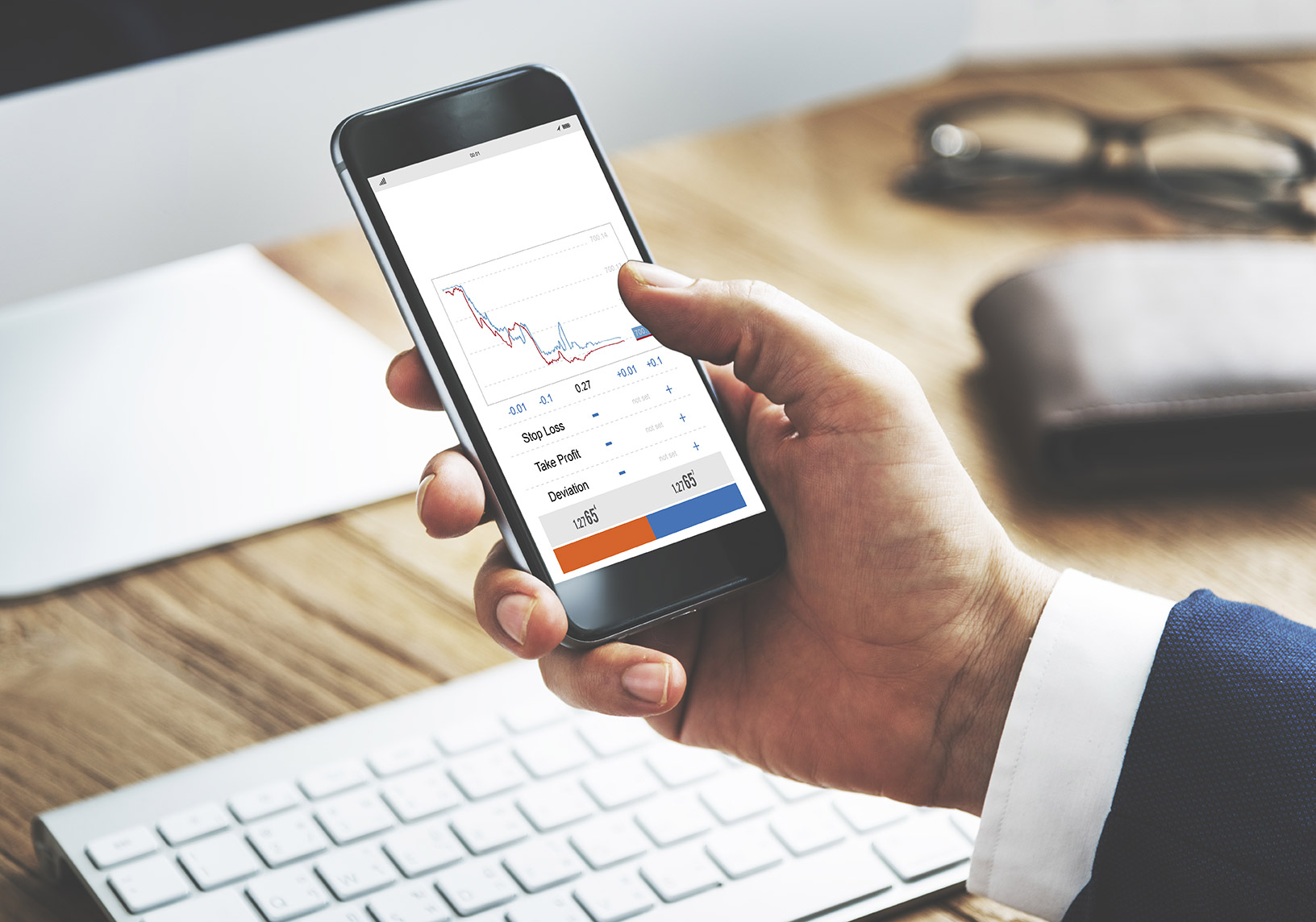 Forex
Foreign exchange market does not have a central location where orders are processed. However, there are trade centers in different parts of the world. The most prominent of these are the trade centers in London, New York City, Tokyo, Frankfurt, Singapore, Paris and Hong Kong.

You can use CFD (Contract for Differences), which allows you to perform bidirectional transactions on global stock exchange indices, precious metals and commodities to perform arbitrage, hedging and speculative transactions. www.halkfx.com
Corporate Sales
With a specialized staff, Halk Invest's Corporate Sales Division provides Corporate and Qualified Individual Investors with information and investment suggestions about capital market products. It identifies and monitors the investment product needs of Portfolio Management Companies, Investment Funds, Pension Companies and Insurance Companies, which are among corporate customers, and brokers the sales of corporate financial products, such as debt instruments, Islamic finance transactions, and primary and secondary public offerings of share certificates.
What Are the Corporate Sales Activities?
Provides corporate investors with brokerage services and suggestions related to investment products.
Ensures that corporate financial products, such as bonds and lease certificates, are provided to investors of the right profiles.
Provides publicly-held companies with such services as provision of liquidity and share repurchases.
Offers comments and suggestions about the products suitable for the risk profiles of corporate investors and qualified individual investors, and provides brokerage services
Supports the commercial activities of corporate investors operating in the field of agriculture by brokering Electronic Product Certificate (EPC) transactions.
Who Is a Qualified Investor?
Domestic and foreign investment funds, pension funds, investment trusts, brokerage houses, banks, insurance companies, portfolio management companies, mortgage financing companies, retirement and support funds, foundations, funds that were established under the relevant article of the Social Insurance Law, associations of public interest, other investors that are found by the Capital Markets Board of Turkey (CMB) to have the same qualities as those organizations, and natural and legal entities that hold Turkish currency, foreign currency or capital market instruments worth at least 1 million Turkish lira as of the issue dates of such capital market instruments.